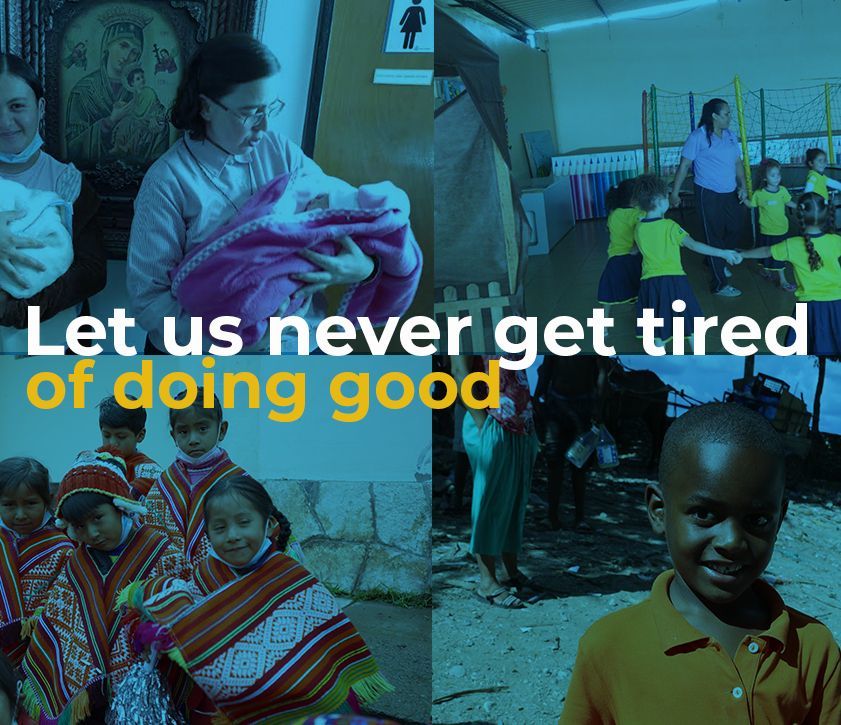 "Let us never get tired of doing good" is a phrase that Fr. Rodrigo Molina, founder of Prodein, used to repeat a lot. This April we commemorate the 20th Anniversary of his departure to the Father's House and in his memory, we have made, through our Social Networks, a virtual tour to: Peru, Argentina, Brazil, Chile, Venezuela, Colombia, and Santo Domingo; in a nutshell, throughout South America.
A tour where we go hand in hand with Fr. Molina to sow life and do good, in any corner where there is a need to relieve: healing, education, feeding, that is, to do good so that this world is a place where men feel loved by God, through their brothers.
Prodein Non-Profit Inc. is a charitable organization, whose main purpose is the integral promotion of man in all his spheres, both material and spiritual, making him an agent of his own improvement.
We collaborate with different projects in Latin America, among which are:
• School and community soup kitchens: Argentina, Colombia, Peru, Dominican Republic, Venezuela.
• Sister Josefina Serrano Hospital and associated medical centers in Cuzco, Peru.
• We strongly support the area of ​​education and including soup kitchens in: Argentina, Colombia, Peru, Dominican Republic and Venezuela.
• We help the work that the missionaries do with families and elderly people in vulnerable situations: Peru and the Dominican Republic.
• Acción Provida, that is, prolife actions, especially in Colombia, with financial contributions and shipments of baby clothes.
For this, we organize Programs and Campaigns through Social Networks, mail and face-to-face activities, such as:
Sponsorship Program: to support the education and nutrition of children and youth (Dominican Republic, Peru and Venezuela)
 Alcancia Digital (Digital Piggy Bank): to support the nutrition of children, youth and the elderly in the Cusco Region, Peru. Children and young people from Argentina, Colombia, Dominican Republic and Venezuela.
Together We Are Stronger: A campaign that allows us to show the needs in the educational field, which we support in order to improve education and comprehensive training in places of extreme poverty, helping them with donations. At the same time through this campaign we  complete the diet of low-income families in Argentina, Peru, the Dominican Republic and Venezuela.
GreatGiving: it is a campaign in which we receive recurring donations to support the hospital and medical centers in the Cusco Region, Peru,  or for other projects chosen by the donors.
We ship boxes of food throughout the year to the Dominican Republic from New Jersey and Miami. Last year, we successfully managed to get large amounts of boxes of food for  our brothers.
Learn about the modalities and the different ways in which you can give and collaborate, as well as being a Volunteer, right here on our page. You can also contact us.