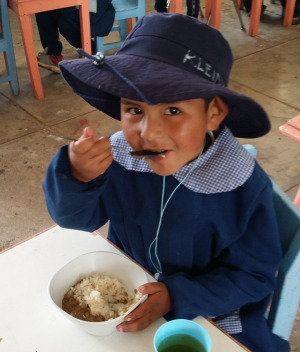 The Campaign Against Hunger of PRODEIN NON PROFIT continues in New Jersey. Volunteers will be asking for donations on Union City streets for the 2019 projects in the following countries:
PERU: Soup kitchens in Cusco
COLOMBIA: Our Lady of Hope School in the Santa Viviana neighborhood, Bogota.
DOMINICAN REPUBLIC: "Santa María de la Altagracia" School, Santo Domingo
HAITI: Family Health Center Lucelia Botemps of the "María Magdalena" Mission.
A child's life can change if he receives adequate nutrition. Please help us in our fight against hunger!