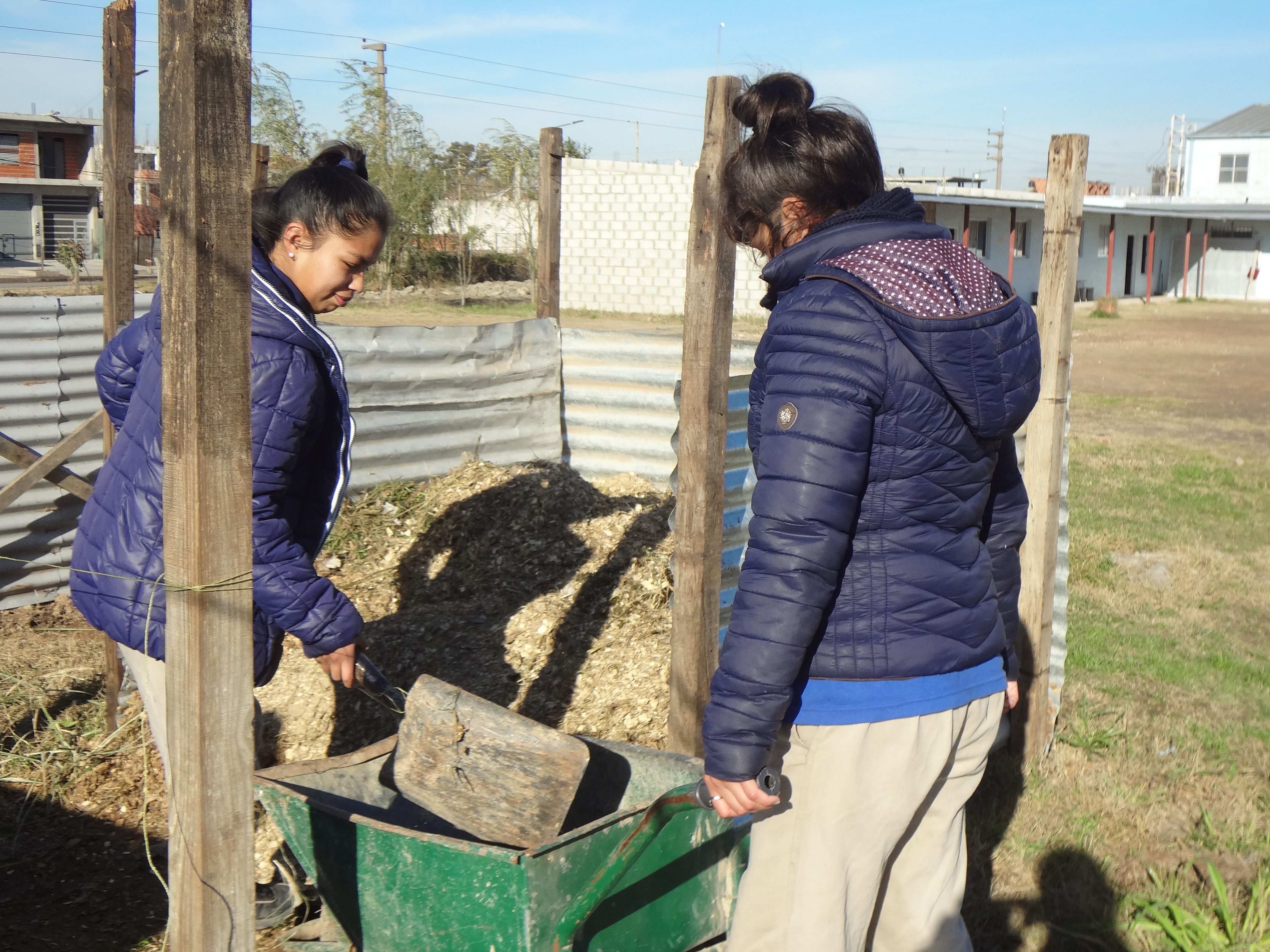 As Prodein Non Profit, we are interested in supporting projects that provide the necessary tools for disadvantaged communities to advance in their development and to thus encourage positive change in society.
One such project is the Agrotechnical School at the "Didascalio de Santa Teresa del Niño Jesús" in Lomas de Zamora, Argentina.
It is located in one of the most deprived areas of Buenos Aires. Residents do not have access to a sewage system and it is only recently that some residents have access to potable water. This is a community with a low social-cultural level which affects the employment opportunities of the adults and youth living there.
The Agrotechnical School started in 2012 with the principal objective to train people in the dairy and meat production of regional livestock. Students learn the benefits of goat products and by-products and can extend this knowledge to their families as a means of subsistence.
The students of the Agrotechnical School develop productive workshops that facilitates entering the workforce and generate resources to improve the sustainability of the comprehensive agricultural and livestock training program proposed by the school. In these workshops, they learn how to manage family and/or medium sized companies that includes the industrialization and commercialization of the products.
We are very excited about this project that needs our support to continue growing and functioning, where the families of students are being reincorporated into the work culture and the transmitted knowledge is making a change in the community.
This project aligns to the organization's principle of creating and supporting works that foster the complete development of the person, particularly to those whom we provide assistance.  If you would like to know more about the "Didascalio de Santa Teresa del Niño Jesús" in Argentina, please read our article about it.
Click on this link Agrotechnical School Project to make your donation and follow our publications on our social networks with the hashtag #SupportEducation #AgrotechnicalWork #TrainingEntrepreneurs #WorkForLife #SupportWorkForLife #ArgentinaWorkForLife and find out about the progress and details.