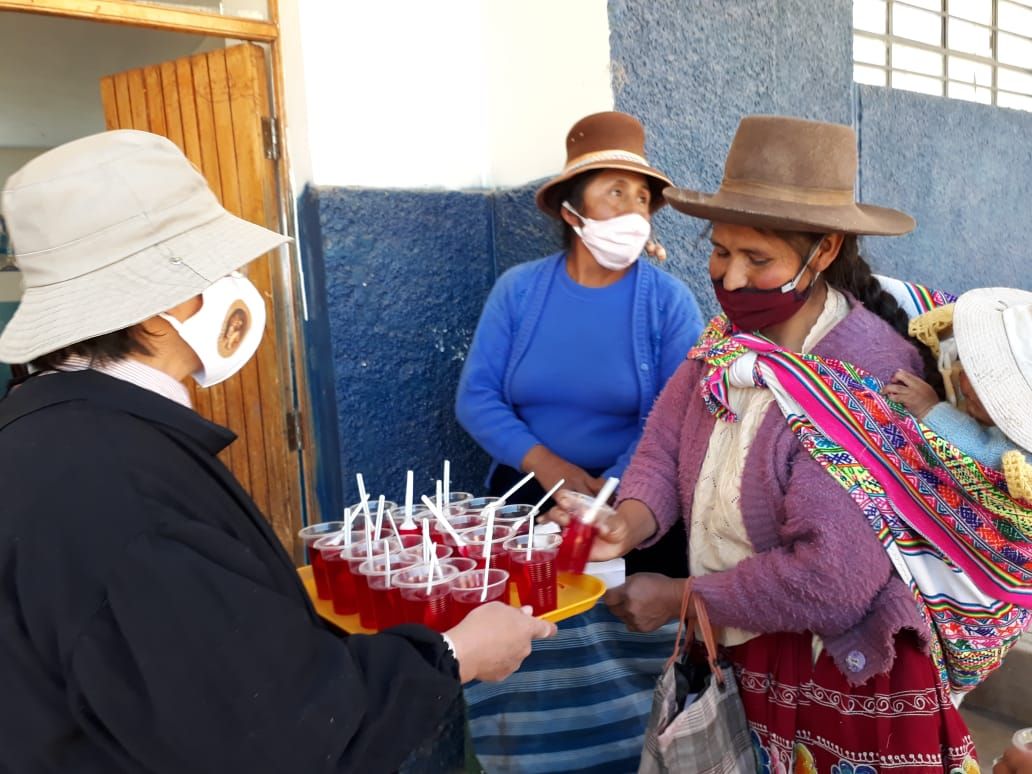 In the last months, while everybody stayed home for the sanitary worldwide emergency, our missionaries and volunteers saw the perfect opportunity to keep reaching the goals of Prodein Non-Profit Inc.: Bring humanitarian aid to the populations and people in extreme need.
Several initiatives happened at PRODEIN, which we'd like to share with you, in the face of this serious crisis. Our commitment is to create platforms of love and service to attend emergency situations of the most vulnerable people.
Love in Action
We support projects and communities in extreme poverty in the Dominican Republic. In this #COVID situation, missionaries and volunteers visited homes with very low resources to bring them food and give psychological orientation and moral support to families.
Countries like Venezuela are currently active with special campaigns to support food safety for people who attended community kitchens that closed due to the pandemic. The campaign "Bags of Hope" gives packages of food to feed families with very little resources.
In other countries, like Colombia, people in a better economic situation donate food to the most needy. Volunteers and missionaries distribute food to those who need it. They received donations from supermarket chains and other large organizations that saw the need and decided to respond.
In Colombia, pro-life projects continue to move forward. The campaign #SiALaVida (#YesToLife) is seeking monetary aid or other items, such as clothes and baby food, to help mothers who said yes to life and are receiving aid in the Women's Help Center.
In Peru, a team of doctor volunteers visited rural populations in the Department of Cusco in medic tours. Over 1,000 people had access to medical consultations and ultrasound tests.
Education Never Stops
In the rural zones of countries like Peru, children had no access to remote education due to the lack of technological resources.
Teachers and volunteers, with the support of children's sponsors, toured remote areas to bring them educational opportunities.
These examples demonstrate the many ways we can help others. If you wish to get on the service side, these are some specific actions you can do TODAY to collaborate:
1. Donations to Educational and Nutrition Programs
At Prodein Non-Profit, we support projects like these in several Latin American countries. Below are the links to make your donation to the programs or campaigns you rely on:
 – Love in Action: Help donate food to families in the Didascalio of Santo Domingo and its surrounding areas (the Dominican Republic).
– Bags of Hope: Venezuela - $25 DONATE
– Sponsorship Program: Education is an aspect that has been hit hard since the pandemic. Please consider sponsoring a child in Peru, the Dominican Republic, Venezuela or Colombia. SPONSOR
2. Pro-life Campaign
Support activities in Colombia to defend human dignity and the value of life at every stage.
3. Virtual Missionary
You can be a multiplier of programs, projects and social campaigns with your friends, acquaintances and families. Maybe you don't have economic resources, but your contacts can be valuable sources for providing monetary aid and support.
Would you like to be the one who provides a good option to support the most needy?
Be well, and write in the comments section how you'd like to help. I want to be a VIRTUAL MISSIONARY