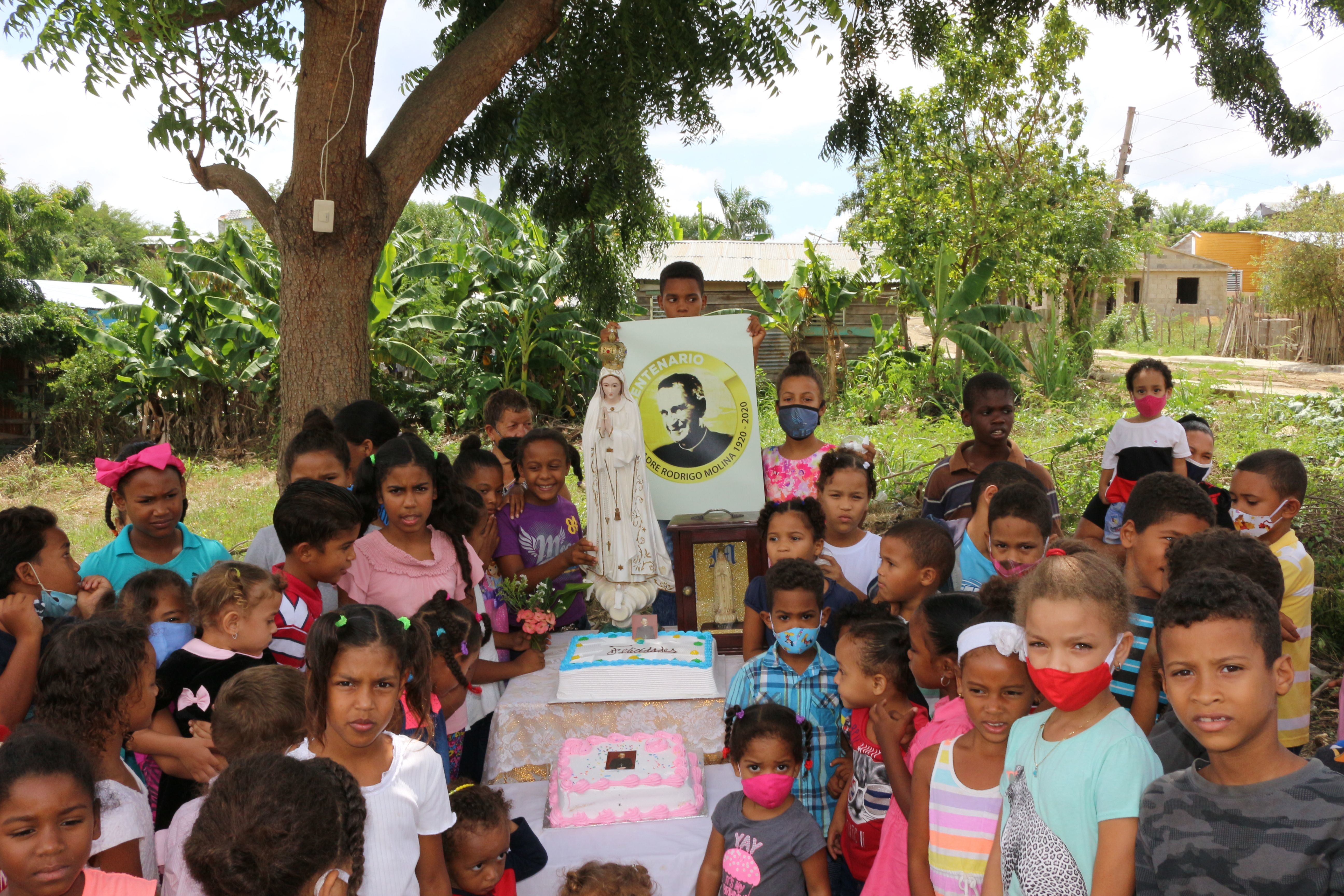 Father Molina dies on April 28 of 2002. By this time, his work was consolidated in more than ten countries, with missionaries and volunteers that watched over its fulfillment and mission.
There are more than 1,500 people linked as collaborators and volunteers, of which a 50% render its full time service as professionals or hired staff. The social programs are active in 168 houses in more than ten countries in Latin America.
In Venezuela, for example, food is given to more than 1.000 people in eight community soup kitchens.
37,378 patients were attended at the "Hermana Josefina Serrano" Hospital and 3 medical centers in Cusco, Peru.
In the educational field, a key area for Father Molina for the achievement of integral development, it counts with 18 centers that encompass primary and secondary education and also technical Institutes in Cusco and Argentina with specialties in electronics, mechanic, automotive, agriculture, nursing and more.
This is a work that keeps growing today and each day promotes the integral development of everyone who is part of it, but despite of his many foundations and works, his greatest accomplishment, the most extraordinary, amazing and pleasing to God was Father Molina himself, His beautiful soul, his intense life of love to God over everything. His virtues, the Gospel made into life, that was, without a doubt the best part of Father Molina.
It's necessary to have an extraordinary and heroic leader, even if it's not the usual, the sentence of Jesus is fulfilled "Every good tree bears good fruit… A good tree can't produce bad fruits, and a bad tree can't give good fruit, so by their fruits you will recognize them."
The life of Father Molina has been a perennial testimony to follow, which can be put into practice and be an example for anyone who wishes to climb to highest peaks of charity.