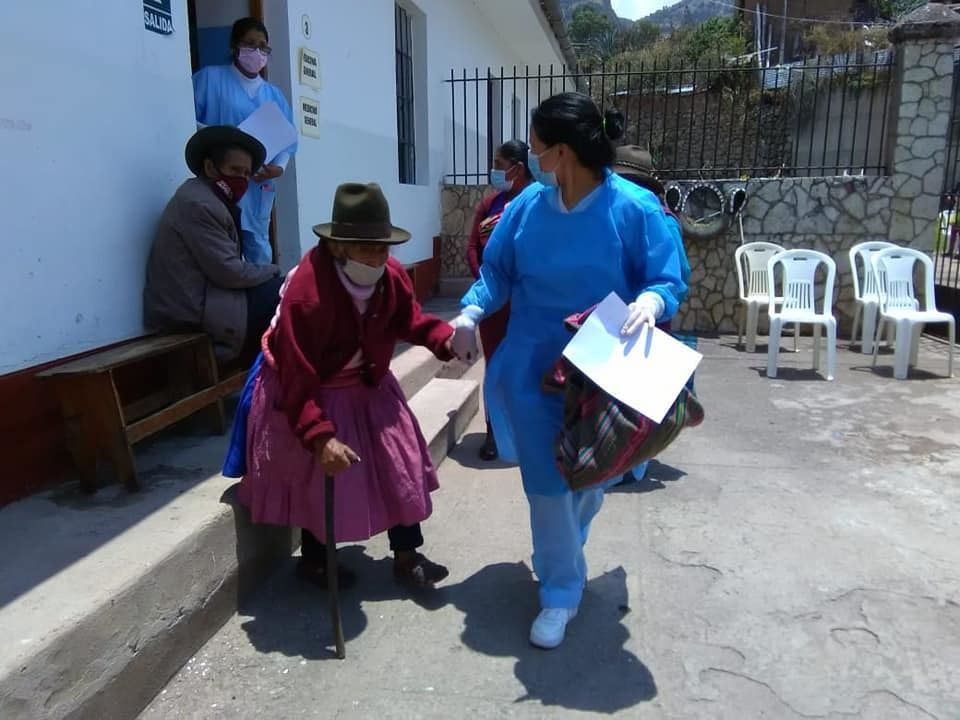 The social health situation put the vulnerability of humanity on the table because of COVID-19 in many ways. The virus showed us how we need others to be able to cope with problems. Today, definitely, the reality of humans is different.
If you do a little online research, you will be able to see how health systems around the world collapsed, especially in the first months of the pandemic. The most powerful countries had a hard time and are still complicated. Imagine what has happened in those nations with fewer resources?
The pandemic has not spared anyone--rich or poor; however, there are more vulnerable populations according to age and various risk factors. As usual, the least developed countries suffer the most, economically and socially.
The health crisis has greatly complicated the healthy future of society, so taking the necessary measures to combat them is everyone's responsibility.
What can ordinary citizens do to contribute and become part of the solution?
Although surprising, they can achieve many things, especially with those actions that in one way or another will contribute to the strengthening of the health system that is closest to them.
Your contribution will always be important
"Hermana Josefina Serrano" Hospital, in Peru, is an example of all that you can do to contribute to a very poor community, with many needs and with few resources.
At Prodein Non-Profit we have realized that we can help to strengthen the health system with small but constant contributions, and thus provide many people with an alternative to fight this crisis.
The following concrete actions can be taken:
Becoming a virtual or face-to-face volunteer
Prodein Non-Profit offers you to become a Digital Missionary. Their mission is to share, from their home, and through their social networks, all the actions we carry out to help communities and social projects in rural or low-income areas.
But also, if you are a doctor, health care professional or you intend to help, you can be part of the medical missions that are organized in centers such as the "Hermana Josefina Serrano" Hospital.
Supporting doctors and hospitals near your town
Last August, Prodein Non-Profit sent a ship container that included medical supplies and resources for missions in Peru. Economic contributions were also sent for the purchase and commissioning of a digitized x-ray machine. You can also make your contribution to these Prodein projects.
Educate others about the importance of extending a helping hand
The health crisis has made many people focus on their own problems, but it is important to realize that others have more serious situations or greater difficulty to overcome them. It is time to open spaces of light and hope, and the best way to achieve this is through works of service and charity, even if this means making some sacrifice. And do not think that there is little we can contribute. The ocean is made up of tiny drops of water. They all count.
There is much you can do to help the world overcome this health crisis, and at Prodein Non-Profit we can help you to HELP.