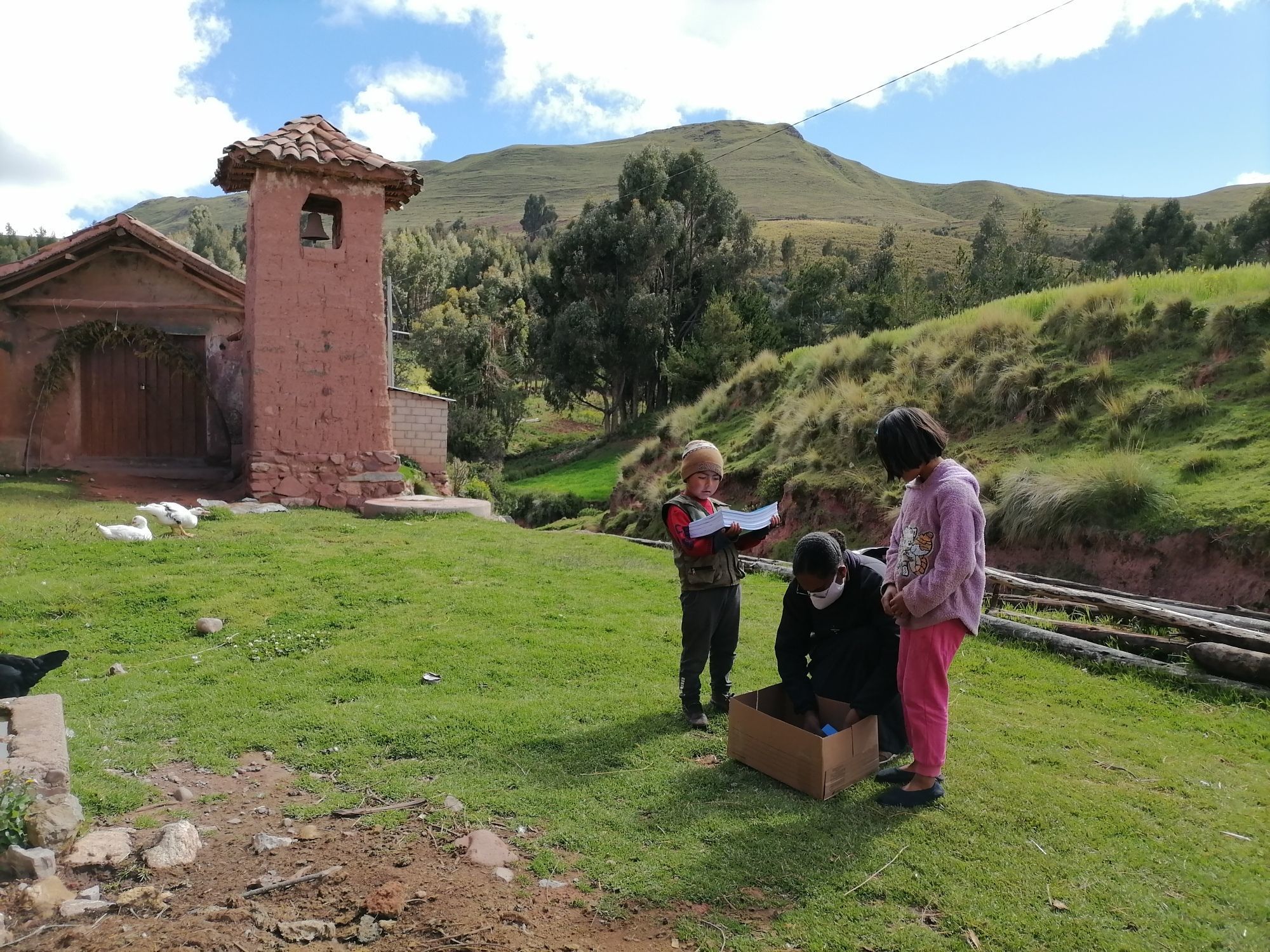 The Department of Cusco is a region of Peru where 44% of its population is Indigenous or belongs to the rural area. In Cusco, there is an index of 17.6% poverty and 2.2% extreme poverty. According to official figures from the Peruvian government, 14% of children younger than 5 years of age are extremely malnourished.

Many school-age children must walk between one and three hours each day to reach their schools. In addition, there are wide gaps at the level of learning and the proportion of basic services in the active population at the educational level, because not all institutions in the region have access to basic needs such as water, sanitation and food.

PRODEIN NON-PROFIT has been concerned for this population for several years and supports projects to improve families' quality of life.
A New Challenge
Through the Sponsorship Program, PRODEIN NON-PROFIT has been supporting the nutrition plan of schools, providing two meals daily to students. In 2020, at the beginning of the pandemic, educational centers had to be closed. To continue with adequate nutrition for children and young people who were prevented from attending school in the city of Cusco and in rural areas, small establishments were set up for the distribution of nonperishable food and prepared meals.

The center is still open in the city, with about 300 beneficiaries. In rural communities, they have been closed due to lack of sufficient aid.

Given the current situation in Cusco, which has suffered a great economic downturn as a tourist city, the resources and income for families have been decreasing, as well as their opportunity to feed themselves.

In recent months, the school-age population served by food has spread to entire family groups, which are also in precarious conditions. Before the pandemic, the network of canteens in Cusco was aimed at supplying children and young students, but the nutritional needs of the entire family nucleus have increased considerably, which represents a new challenge for PRODEIN NON-PROFIT, since the nutritional requirements and quantities have increased.

From this a new project has begun: to provide adequate food to families, made up mostly of children, mothers and grandmothers who work in crafts or farm tasks.
 
What Is the "Red Comedores Cusco 2021" Project About?
At PRODEIN NON-PROFIT we want to effectively reactivate the daily delivery of food to some 9,000 people, as the restrictions continue in Peru, the economy has experienced a great decline and reopening looks very distant; on the other hand, jobs are increasingly scarce and the lack of food and socioeconomic inequalities, such as malnutrition, continue to increase.

This project will be implemented in strategic areas where food can be delivered, especially in the very remote, difficult-to-access communities. The Cusco 2021 soup kitchen network provides healthy food for school-age children and family groups in rural areas of Cusco in order to:

·  reduce malnutrition rates;

·  guarantee the physical, intellectual and social development of children and adolescents; and

·  improve quality of life and, therefore, reduce the rate of illnesses and mortality of about 9,000 people.
 
How to Support This Project
You can support the soup kitchen network in Cusco with a one-time or monthly donation on the PRODEIN NON-PROFIT website. Your contribution will help fewer children find themselves extremely malnourished and restore hope to their families, by sponsoring one or more children from a rural area of the Cusco region and giving them the opportunity for better education, based on the values of the Gospel and healthy eating.

Spread the word about this special campaign to support the soup kitchen network of Cusco 2021 through social media. Follow us on our social networks and learn more about it.