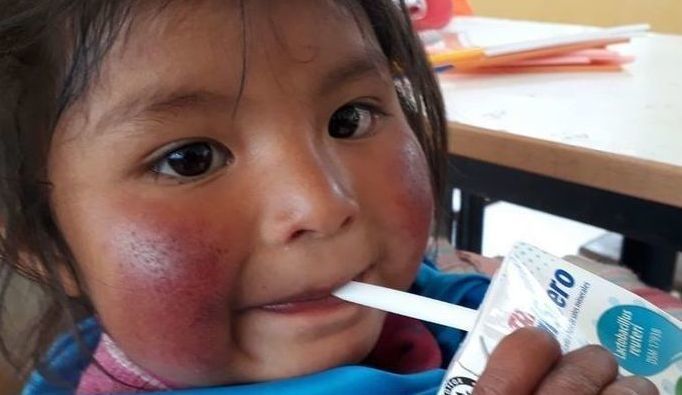 In today's world, we face constant challenges on a social, economic, spiritual and environmental level. Nongovernmental organizations (NGOs) work to face these problems and do something about them.
Prodein Non-Profit Inc. is an NGO, whose main purpose is the integral promotion of people in all their spheres, both material and spiritual, making them agents of their own improvement.
We collaborate with different projects in Latin America, among which the following stand out:
*   Network of Canteens of Cusco, Peru
*   Hospital "Hermana Josefina Serrano", also in Cusco, and associated medical centers
*   Network of Didascalios (schools) of Argentina, Colombia, Peru, the Dominican Republic and Venezuela
*   Social assistance to vulnerable families and older adults
*   Pro-life Action, among others
For this, we organize programs and campaigns through social networks, correspondence and face-to-face activities, such as:
*   Sponsorship Program: to support the education and nutrition of children and young people.
*   Cusco Dining Network: to support the nutrition of children, youth and older adults in the Cusco Region, Peru.
*   Food Plan: to complement the diet of low-income families in the Dominican Republic.
*   GreatGiving: to support the hospital and medical centers in the Cusco Region, Peru, or some of the projects that are most pleasing to the donor.
*   Shipment of food and supplies by container ship: We work tirelessly to bring together people with the intention of helping by publicizing the projects we support in different countries.
Many donors, volunteers, companies and groups of people have expressed their intention to help, and at Prodein, we create bridges between these compassionate hearts and those most in need.
This is our most powerful work because each of our actions has meaning: Our donors, volunteers and collaborators accompany us and contribute; and at the same time, they receive moral support from Prodein, training to live better lives of charity and service to others. Above all, they have the rewarding opportunity to be generous and supportive.
Why Support an NGO Like Prodein?
You will be part of the change; it is better to do something and take action.
Any collaboration will make many people improve their conditions and quality of life. Contributing directly to an NGO like Prodein ensures that the funds will be used for the purpose for which you delivered them. We respect the intention of the donor as part of our values and principles.
You can be a multiplier entity and inspire the people around you to do the same. It is the way to generate real change in the world.
If you've made it this far, then you understand that getting involved with a cause is important and that NGOs can be an excellent tool to achieve goals.
If you want to do it through Prodein, click HELP to see all the options and choose the one you like.
Or write to us at info@prodeinnonprofit.org expressing your intention to help and how you think you can do it.@prodeinnonprofit.org>
Do not let this day pass without having done a labor of love.