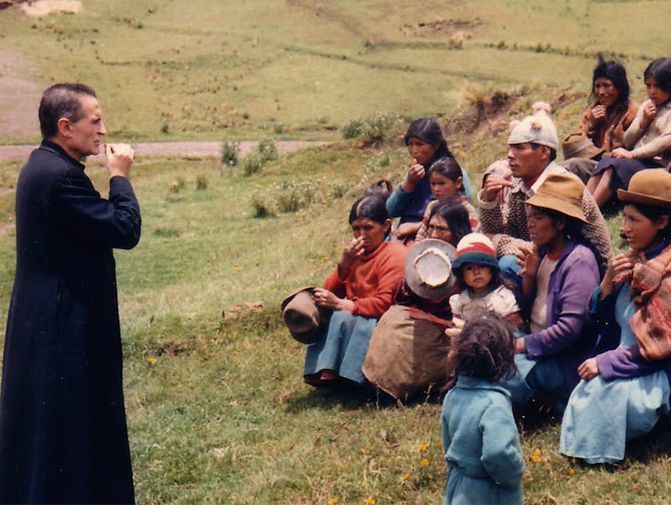 This year, PRODEIN closes the celebration of the 100 years of the birth of its founder, Father Rodrigo Molina, who was an example of life and charity action at the same time.
Father Molina used to say: "The virtue of Charity is the wide and expeditious way to run towards God." He preached about the faith that brings hope and leads to charity. He loved with authentic love, which is not romantic love or interested love, that eventually disappears.
It can well be said that he was a well-tuned and docile instrument of the harmony that he achieved throughout the years. The Lord magnifies the poor and works wonders from humble hands.