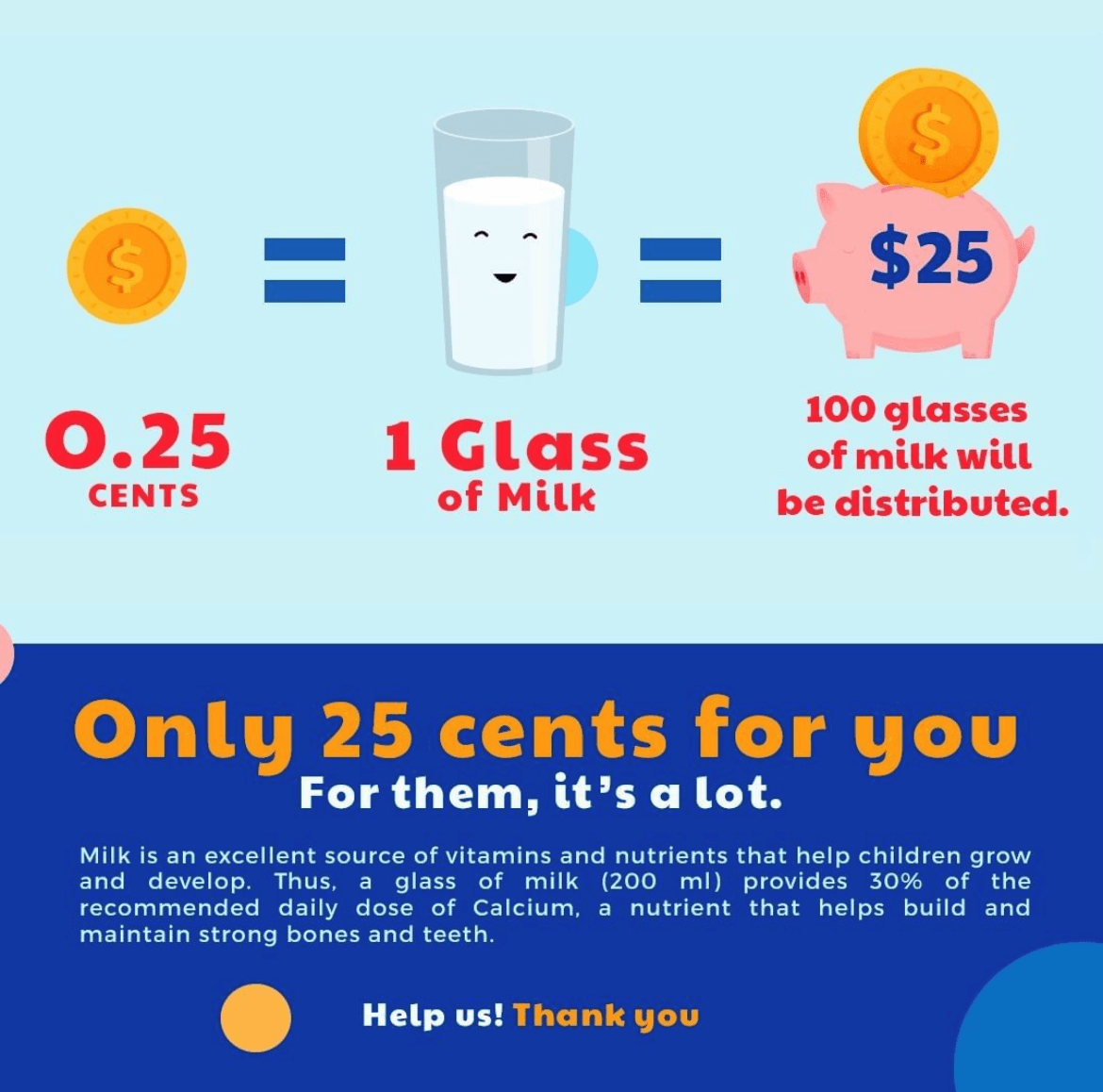 We continue in Cusco with our Digital Piggy Bank Program together with our campaign: Only 25 cents for you, for them it is a lot.
For us, the health and nutrition of each child is important and, with your help, we want to provide a more nutritious diet every day.
With this campaign we want to ensure that each breakfast includes a glass of milk, something very valuable for children and their health. A glass of milk (200 ml) provides 30% of the RDA for calcium, a nutrient that helps build and maintain strong bones and teeth.
Milk is an excellent source of vitamins and nutrients that help the growth and development of children and that, unfortunately, many children from Cusco cannot consume due to its high cost. They are forced to replace it with drinks such as chicha, which does not provide the same nutrients as milk does.
With just 25 cents, help a child to drink a glass of milk every morning.