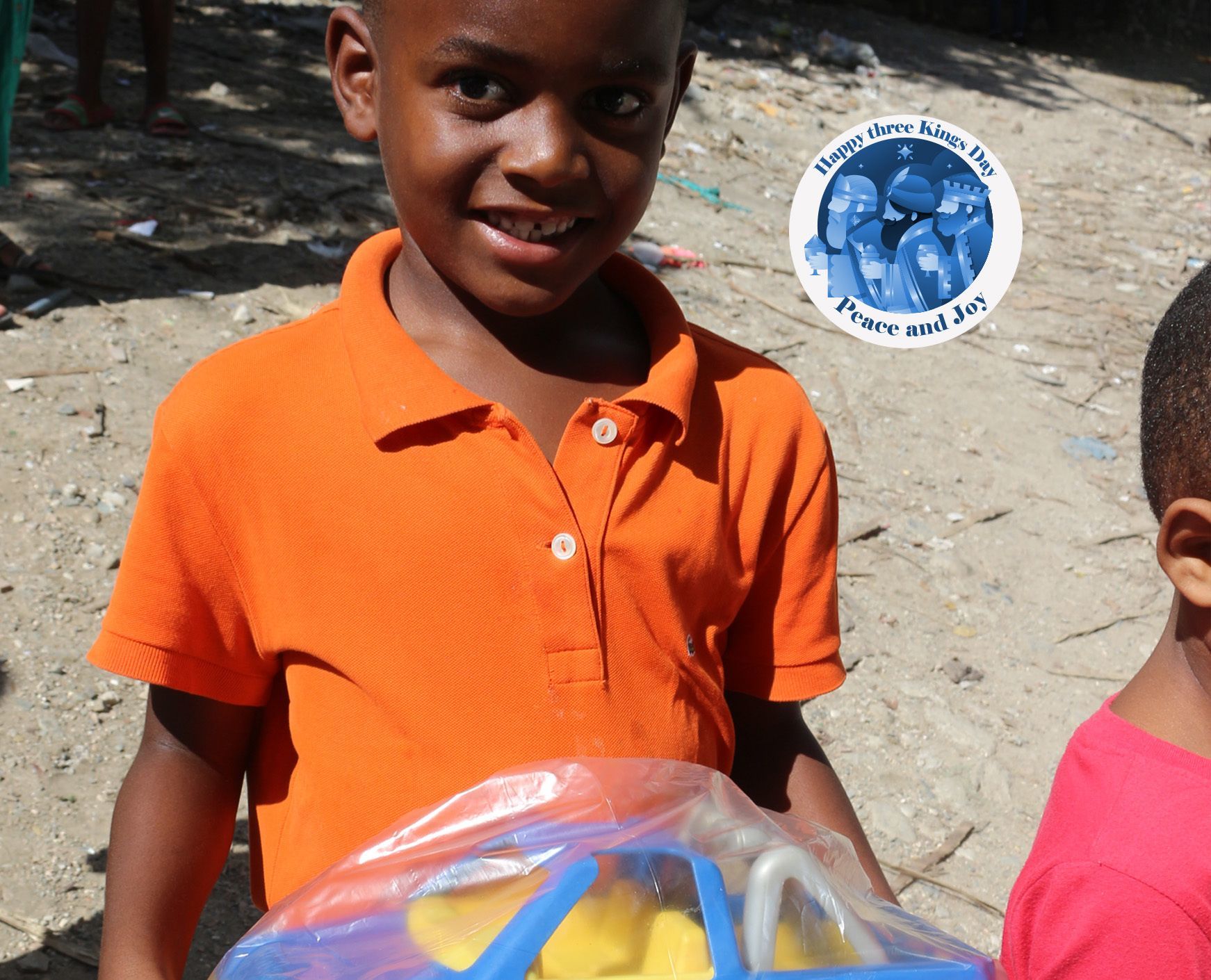 On January 6th, on the feast of Epiphany, remembering adoration of the Magi, the missionaries from Dominican Republic visited  Palo Bonito Batey, two and a half hours away from the city of Santo Domingo. More than 300 children, who had been called by their parish priest and the parish community, were eagerly waiting for them.
The Dominican Republic has around 411 Bateys, composed by families, the vast majority of whom are Haitians, who are dedicated to harvesting sugar cane.
The children, some mothers and the elderly, waited for the missionaries from very early in the morning, lining up as best they could in a small room at the public school in the area.
The parish priest helped with the language translation, since most of them speak Creole.
Rows and groups of children were organized and everyone received a toy. It is noteworthy that many of them did not know what a gift was. They live in such extreme poverty that parents have never had the opportunity to offer their children any gift or toy.
That day, thanks to shipments made from Miami, United States, 300 children received a toy and the missionaries received 300 beautiful smiles of gratitude and affection.
With your contribution you can bring great joy to so many unprotected people in society.
We thank all those who generously collaborated with their time, their donation and dedication...