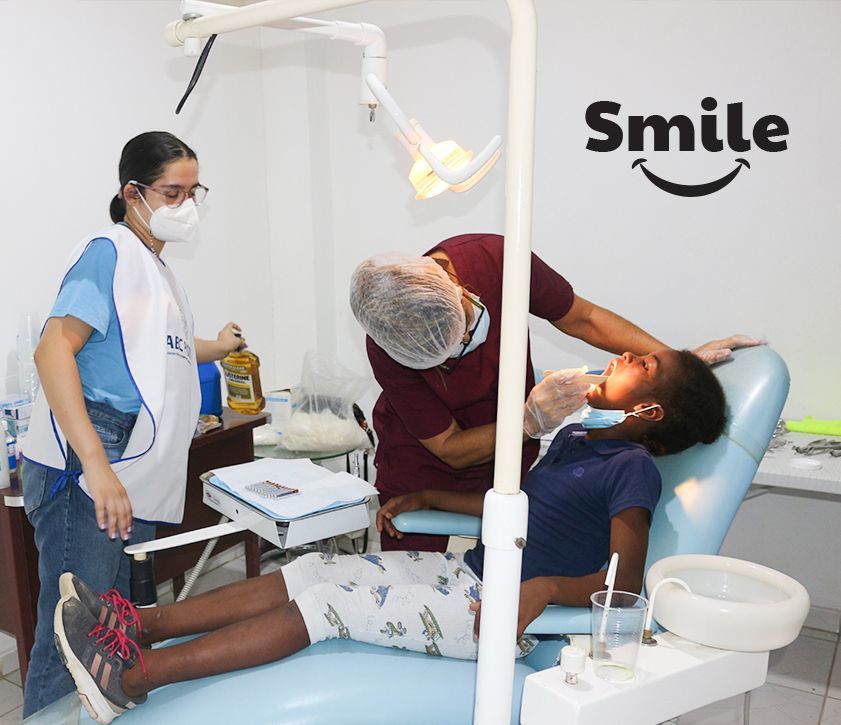 Today we want to tell you about this great dental operation that took place in the Cansino neighborhood of Santo Domingo on January 22, where two dentists from Santo Domingo and two from Cansino participated as volunteers. 50 children and adolescents were treated where several cleanings and extractions were made.
For the team of missionaries and volunteers, it was a great comfort to be able to help them because several children were in great need of dental care. Some of them, being so small, had to extract up to 5 teeth!
While they waited to be treated in the great dental operation, not a minute was wasted. The boys and girls received a bit of catechism, painted pictures, shared and also had a snack.
In addition, they received a kit of toothpaste, brush and dental floss as a gift.
From Prodein Non-Profit we support with material and travel expenses.
Mission accomplished. We hope it will be repeated.