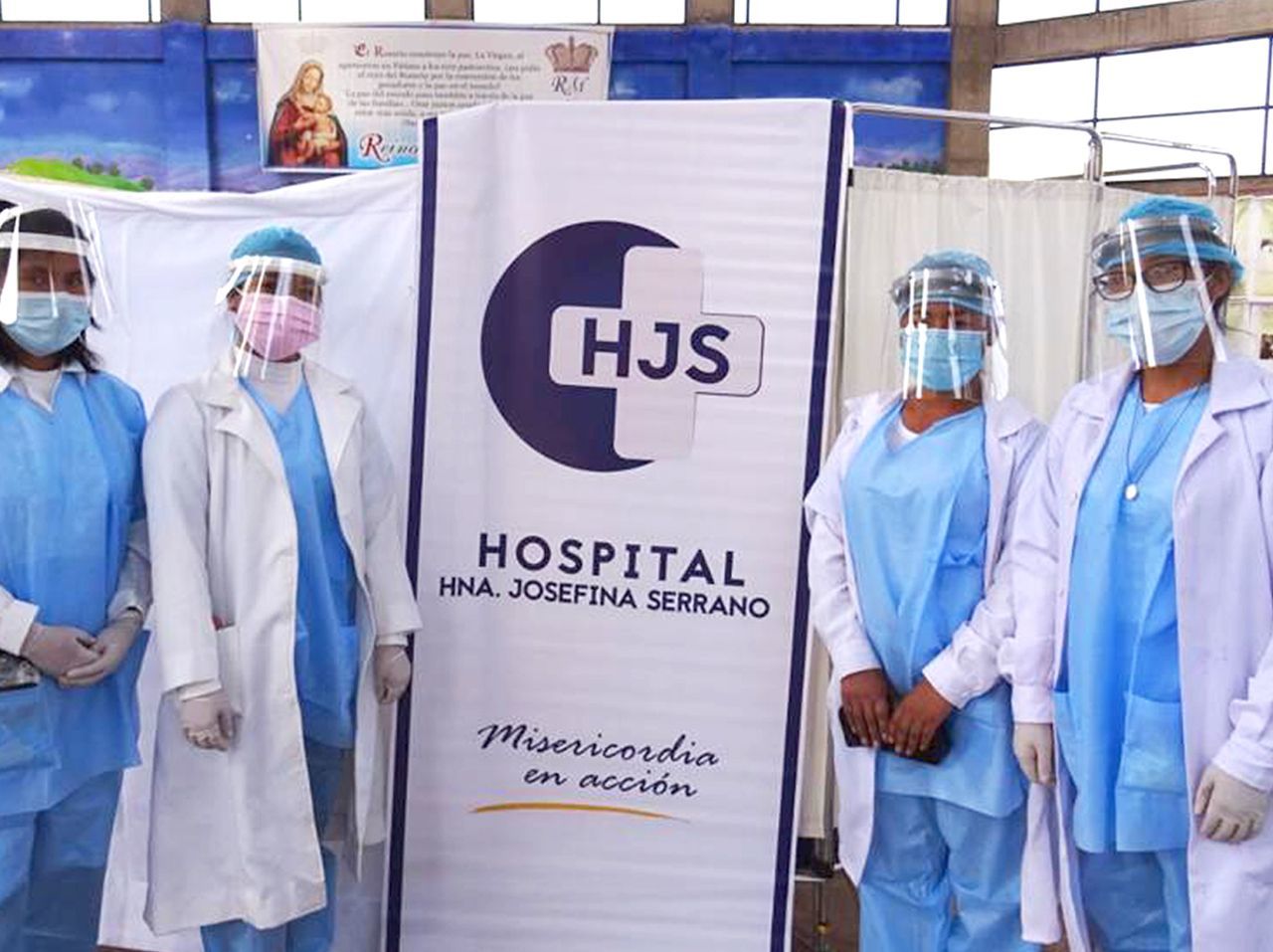 For more than 30 years we have supported the work of Sister Josefina Serrano Hospital.
In the eighties, in the heart of the city of Cusco, a medical center was started, initially designed as a simple medical dispensary for the poorest peasants of the region. With the passing of time, and in response to the growing demands from so many patients, the center was expanded in order to be able to serve the poorest and the disinherited peasants of Cusco.
Its mission, through the services it provides in the health area, is to radiate light, the light that is health, light that reaches everywhere, missionary light, light that is God himself.
In March 2016, the Sister Josefina Serrano Medical Center received the official approval that promoted it to the category of hospital. Thanks to the contributions of private individuals, full of solidarity and generosity towards the poorest, it was possible that, what began as a Medical Care Center, became a Hospital platform of Specialties, small in size, but full of dynamism and enthusiasm for the integral health of children, women, and men who come every day in search of medical help.
Last year, some 38,940 people received personalized care, both in medical consultation and pharmacy.
The hospital has 19 medical specialties, a telemedicine area attended with the collaboration of doctors from Spain and the United States, and home medical care with five missionary doctors, who give their lives to those most in need. In addition to qualified nursing staff.
DO YOU WANT TO CONTRIBUTE TO THEIR TREATMENT?
WE INVITE YOU TO HELP WITH A WEEK, TWO WEEKS, OR A WHOLE MONTH OF A PATIENT'S EXPENSES.
YOU CAN SAVE MANY LIVES. TOGETHER WE CAN MAKE SURE THAT THOUSANDS OF PEOPLE CONTINUE TO HAVE ACCESS TO PROPER HEALTH CARE.