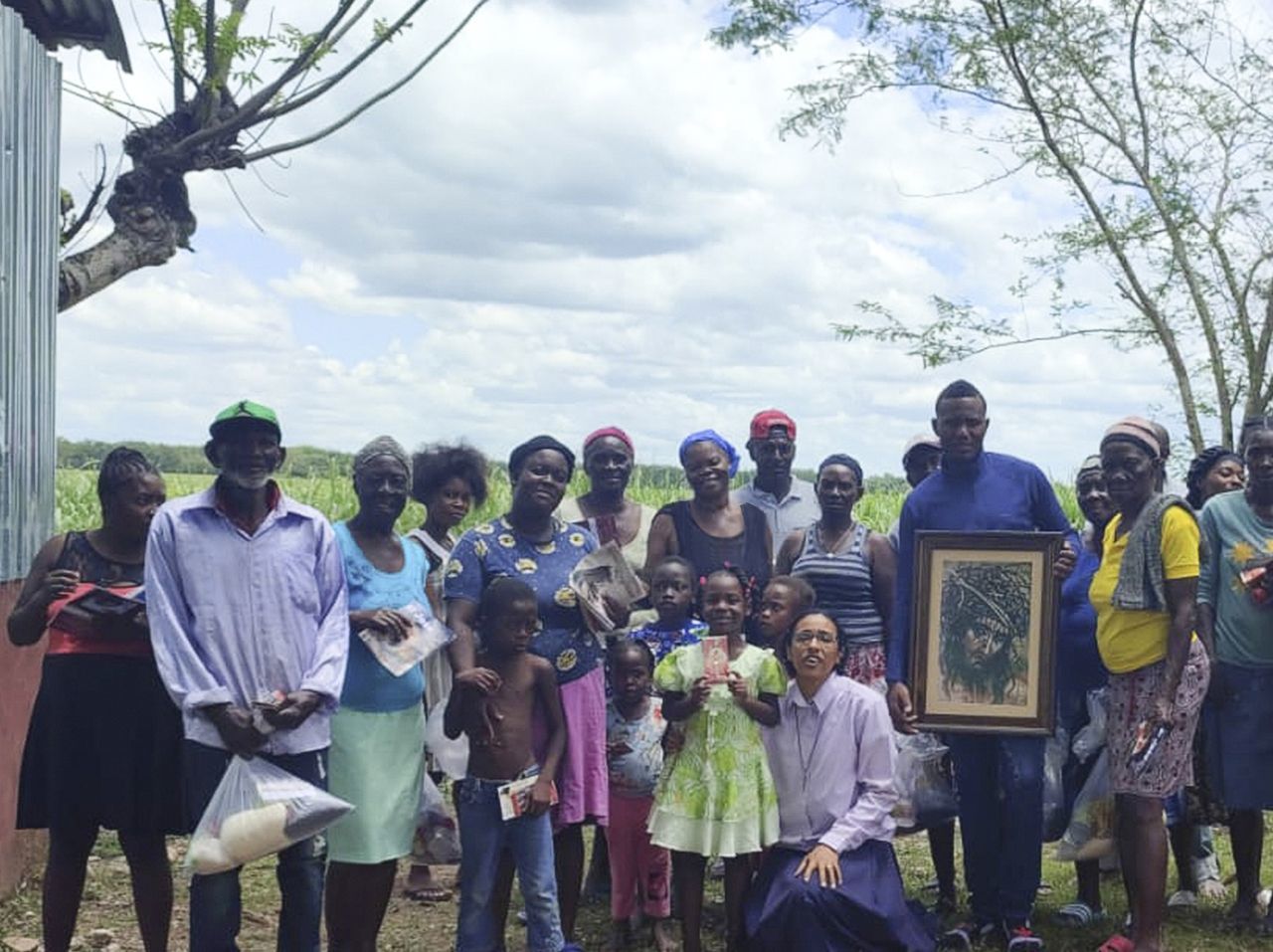 On Good Friday, the missionaries visited a place called the Curva de Valerio, belonging to Bayaguana, a municipality of the province of Monte Plata with attractive natural and cultural features for Dominicans and foreigners. It is limited to the north by the provinces of Hato Mayor and Samaná, to the south by Santo Domingo, to the east by Hato Mayor and San Pedro de Macorís and to the west by the municipalities of Monte Plata and Sabana Grande de Boya.
There, in a field of the Curva de Valerio, the missionaries found Milagros, an elderly woman who years ago had been a very hardworking person and is now bedridden, sick with Parkinson's and Alzheimer's disease. They prayed with her, encouraged her, and left her a bag of food, for which she was very grateful.
They also visited Juliana, a blind woman with an immobilized arm, who was also very grateful for the visit and the food they gave her.
They continued to Calvucio, a very poor Haitian Batey in the middle of a large sugar cane field. There, 20 people gathered to receive the missionaries, they prayed with them a station of the Way of the Cross and received bags of food, which they had waited anxiously and sincerely thanked.
It was a trip of many fruits for elderly women, and pregnant women to whom we were able to give appropriate advice. People who need our help, among whom a candid 5-year-old boy, mute, who lives with his grandmother and does not go to school, stood out. However, we want to support him so that he receives the appropriate education for his condition.