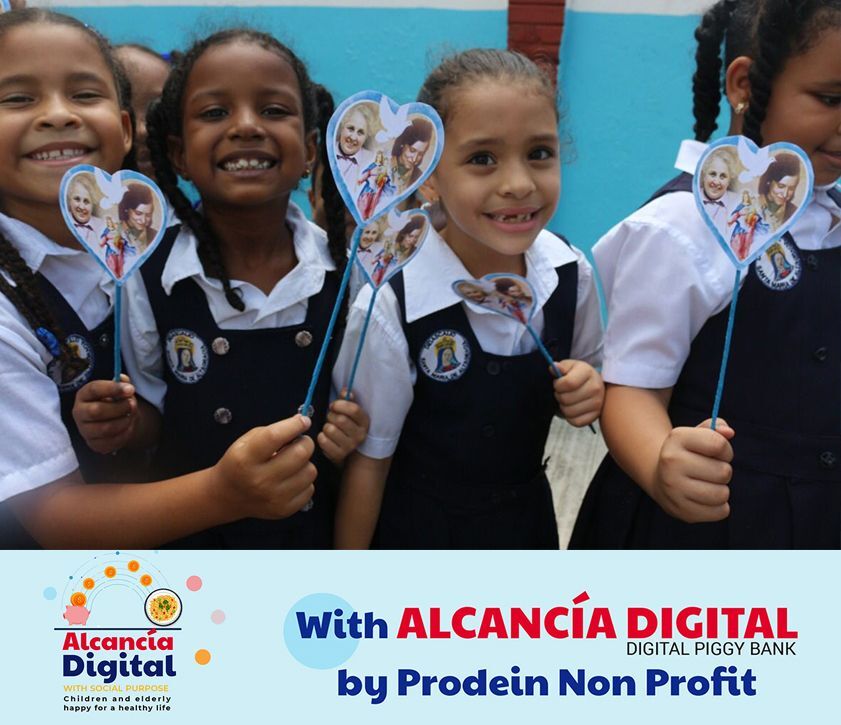 This month, our piggy banks of the "Alcancia Digital" program are going to the Dominican Republic, to fill them with your contribution and thus be part of the fight against hunger, especially for the most vulnerable in society, so that they have a balanced diet.
We support the "Didascalio Santa María de Altagracia" Educational Center which, once a month, provides the families of the students with food to help them bring sustenance to their homes.
It is attended by 594 students from 2 years old to the 4th year of high school, 15 year olds. Also,  about 45 people from the Villa Juana area benefit; 10 families every month.
We count on you so that every day there are more families who are assisted by this program.
Join us!
Put your Love in Action!