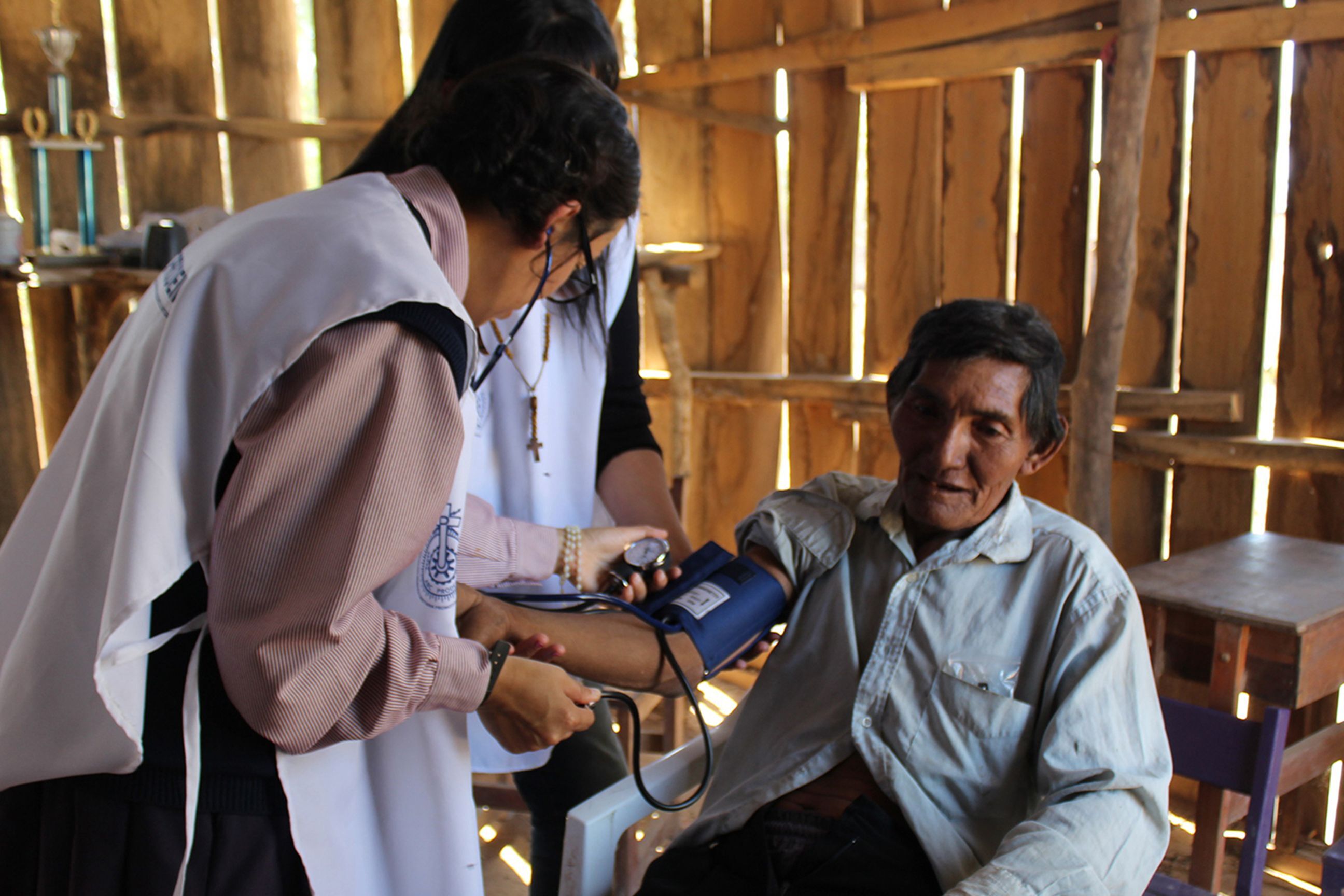 The Tobas are a group of more than 69,000 aborigine people who live mostly in the provinces of Chaco, Formosa and Santa Fe in Argentina.
From July 19 to 25, a group of missionaries visited several communities of Tobas, in the west of the province of Formosa in Argentina.
During these days, they gave school reinforcement to the children and young people of the place, besides carrying out health controls to identify possible cases of hypertension and diabetes. As a result, three cases of diabetes were detected, four with high propensity, three cases of gynecological issues, three cases of hypertension and two cases of gastroenterological problems.
Thanks to the help of many people, toys, food, clothes, shoes, school supplies and medicines, among others, were provided. This beautiful experience has meant to the missionaries, a new motivation to continue working day by day for so many children and adults who need our help. The communities served were immensely grateful and eager to repeat the opportunity to meet again with these "messengers of hope".