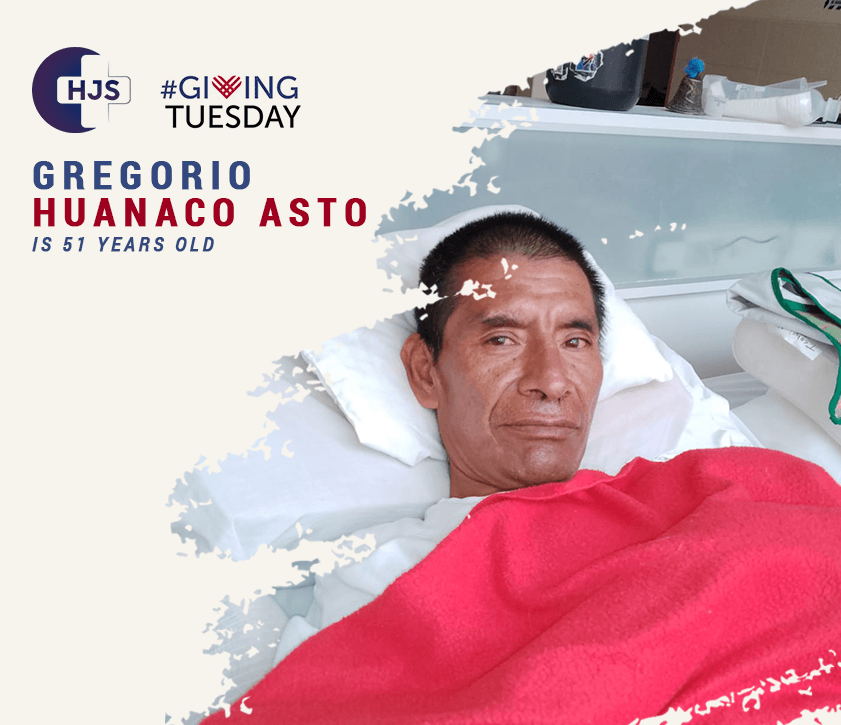 Gregorio Huanaco Asto is 51 years old and hails from Pacaypata in Peru. He was recently admitted to the Hermana Josefina Hospital for vertebrae therapy due to a cervical fracture along with spinal cord injury. Gregorio was also suffering from pressure ulcers, an injury that breaks down the skin and underlying tissue causing painful sores.
Before being discharged from the hospital, Gregorio received further prescribed treatments at the contingency clinic. As he comes from a poor family his relatives were unable to provide him with any other care at home. However, rest assured that our mission will not abandon him during his time of need. At the Oropesa Hospital extension, Gregorio is currently receiving medical, nursing and physiotherapy care through our ongoing commitment.
Please consider helping to save lives like that of  Gregorio Huanaco Asto.
Your donations to Prodein are greatly appreciated in this regard in order to continue this important clinical work.
Donate now at: https://prodeinnonprofit.org/giving-tuesday-cusco-peru-2022/page.html