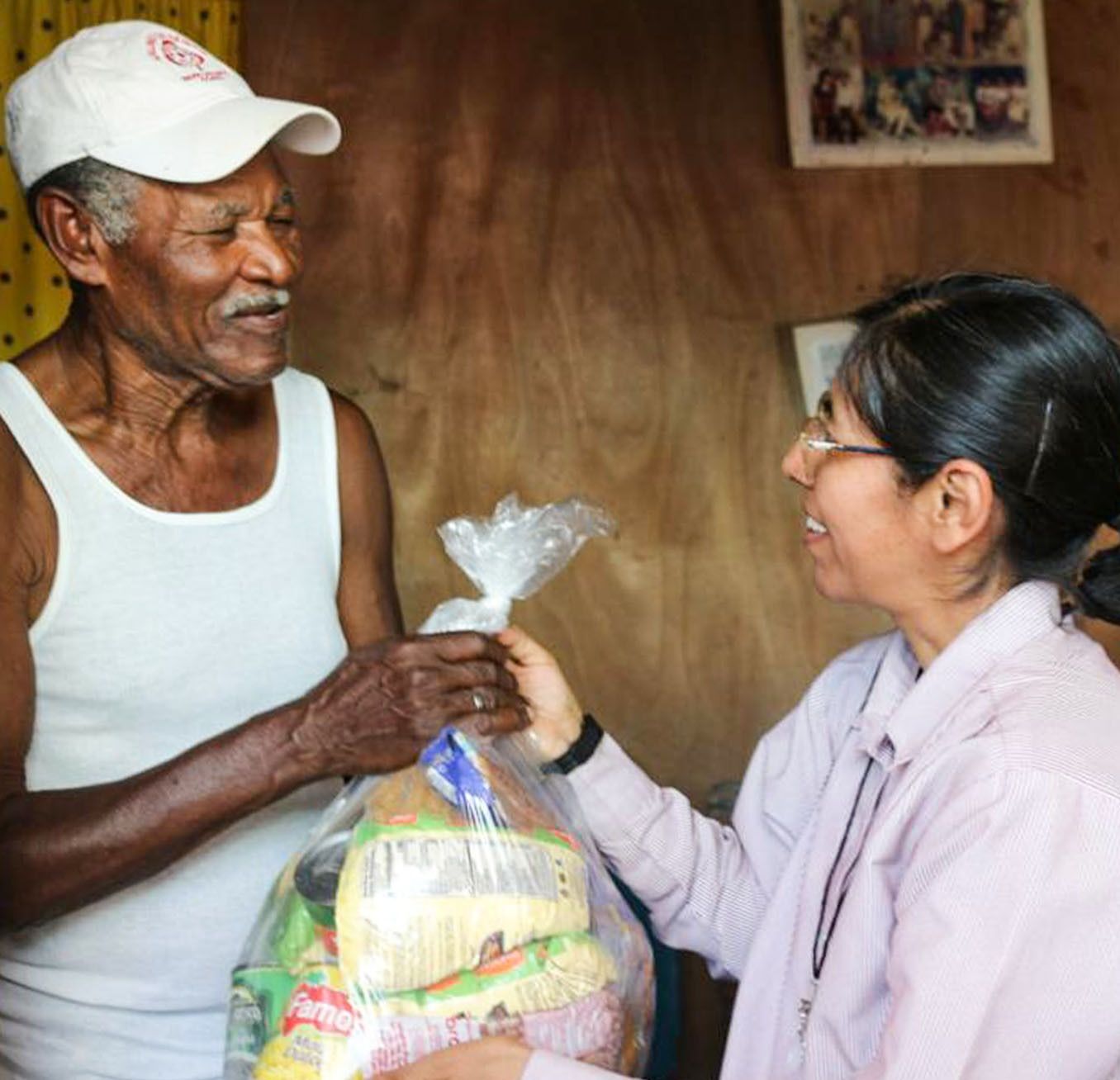 Cancino is neighborhood in Santo Domingo, in the Dominican Republic, where crime and insecurity reigns, as well as the scarcity of water, electricity, streets, sidewalks, among other needs that didn't prevent our missionaries from personally visiting every house in the neighborhood together with a group of volunteers.
They encountered a picture of physical misery. The vast majority of people suffer from chronic diseases such as diabetes, cancer, respiratory issues and there are also many bedridden elderly people. There are several children with mental disabilities. Seeing children wandering in the streets, caused real sorrow and compassion.
People welcomed with joy the missionaries arriving with food on Christmas Eve, since many had nothing to eat. Thanks to this visit they could have a proper Christmas dinner.
How can you donate or help? Here's how it works:
1. Go to our webpage: https://prodeinnonprofit.org/alcancia-digital-program/
2. Choose an option and the amount.
3. Fill in your info.
4. Send your donation.
If you want to collaborate in any other way, please contact us.