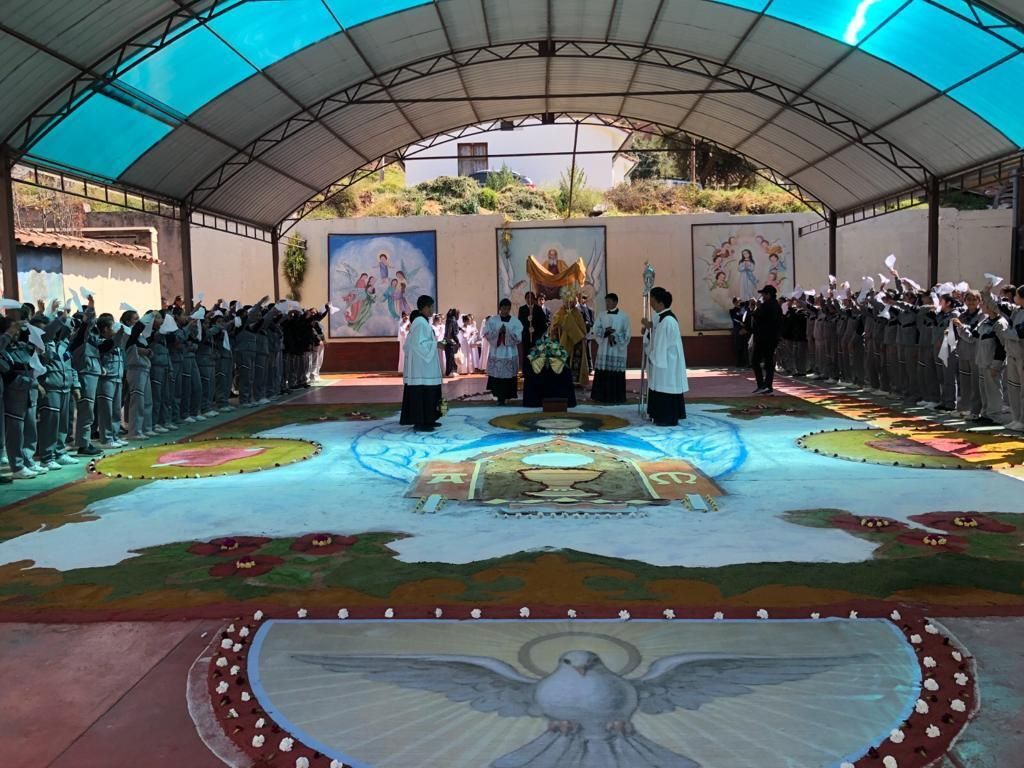 WE EDUCATE IN THE LOVE OF GOD, FATHER OF ALL.
The DIDASCALIO SAN JOSE OBRERO SCHOOL in Cusco recently held a heartwarming event in honor of Corpus Christi Day. The students put their creative skills to the test and crafted stunning sawdust rugs adorned with various religious motifs, symbolizing the Body of Christ in the Eucharist. The artwork was of exceptional quality, showcasing the students' love and admiration for Jesus the Eucharist. This event has become an annual tradition at the school, and thanks to the unconditional support and enthusiasm of parents, it has grown in popularity year after year.
The DIDASCALIO SAN JOSE OBRERO SCHOOL is dedicated to providing a comprehensive education that instills the love of God, the Father of all, in the students. It's a day of festivities and celebration that brings the entire school community together, and it's a testament to the school's commitment to fostering a strong connection with faith and spirituality.