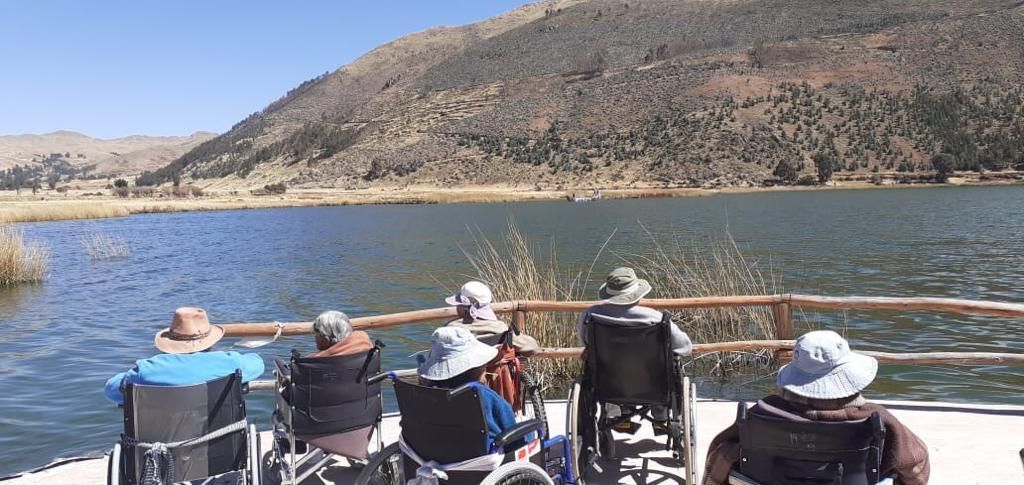 A wonderful group of young people from DIDASCALIOS DE ACOPÍA AND POMACANCHI SCHOOLS spent their day off doing something truly special. They visited the HOSPITAL "HERMANA JOSEFINA SERRANO" OF ACOPÍA to spend time with some elderly individuals and make them smile.
The elderly were overjoyed to go for a walk with the students and see the stunning lagoon in the area.
The students even prepared a delicious traditional meal called "huatia", which they shared with the elderly to make them feel more at home. They also brought along a basket full of tasty sweets that everyone enjoyed. The elderly folks were especially thrilled with the "lollipops" and savored them with great enthusiasm. The young women who organized this event were so happy and realized that giving back is truly a rewarding experience.
It's amazing what can happen when people come together to spread kindness and joy.