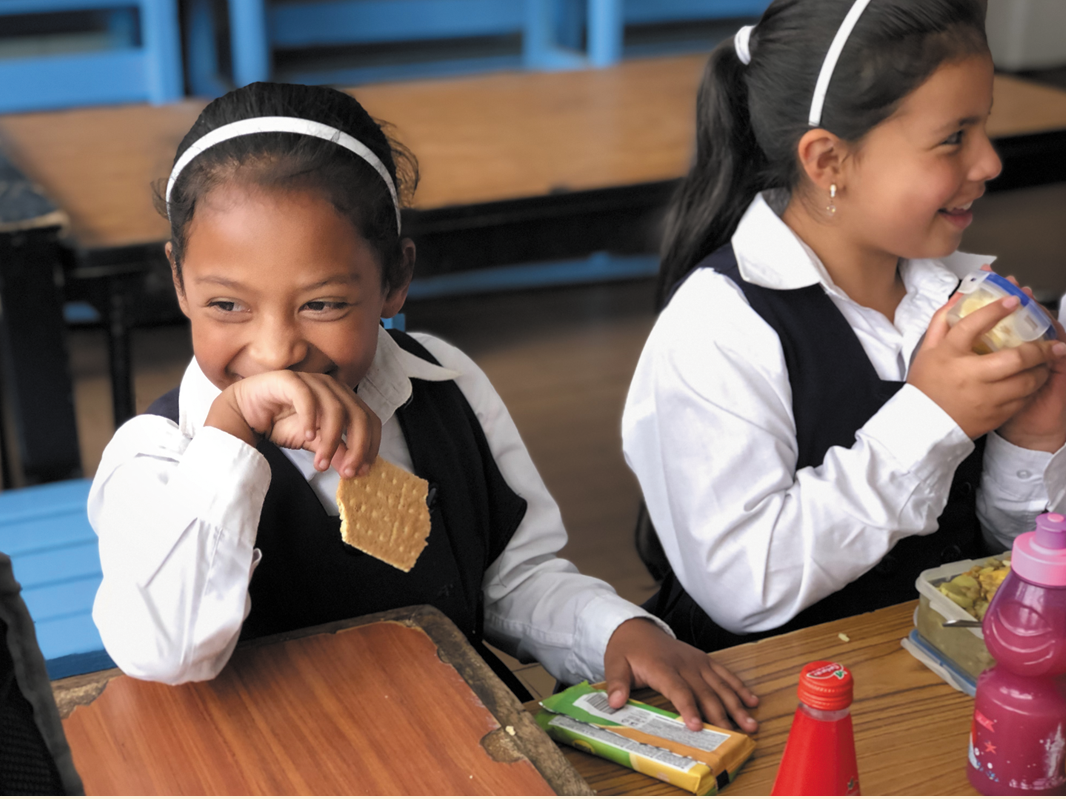 One of the biggest problems that concerns international nongovernmental organizations is the number of children without education. In 2018, 264 million children had no access to education. According to the new UNICEF report, due to the COVID-19 pandemic, at least one-third of school-age children worldwide had no access to distance learning.
The number of children who have interrupted their studies for long months can be considered a world emergency and has an impact on future societies and economies—and even worse, in the life of each affected child.
What Is the Solution?
There is a solution to minimize the effects of this far-reaching problem. Through sponsorship programs, like the one Prodein Non-Profit offers, thousands of children in Latin America can have access to a proper education with the proper conditions to promote their good physical, mental and moral development.
What Is It to Sponsor a Child With Prodein Non-Profit?
Sponsoring a child with Prodein Non-Profit is to support complete education and nutrition to boys and girls of vulnerable areas in countries such as Peru, the Dominican Republic and Venezuela.
Sponsorship changes the life of a boy or girl and their general environment, providing them opportunities that, in other circumstances, were never possible. You'll be collaborating with a high-quality education according to authentic Gospel values and balanced nutrition.
Sponsorship creates a bond between you and a boy or girl of other communities, with opposite realities that can transform you into a compassionate and aware person—and even change your life.
Sponsorship also allows you to build a relationship with a group of people who need your support in order to survive. You will build awareness of unknown realities, cultures and ways of life from which you can also learn and be enriched.
Where Does Your Money Go?
Prodein Non-Profit believes that changing the world starts with an education based on Christian virtues, promoting the long-term integral development of people and their communities.
Sponsors' contributions not only go to a boy or girl; the financial support goes to the entire community to bring about equality and commitment to all its members and build a better community. This participation increases the performance of the people.
How to Sponsor a Child?
The process begins when you visit our website and click on Programs under "How We Help," choose the Sponsorship Program of your preference, and make your first monthly contribution of $35.
With your first contribution, you will be mailed information and a photo of your sponsored child. Over the course of the year, you'll receive letters and witness the transformation of that child's life: improvement in their education and nutrition. This allows you to keep in touch with your sponsored child and see the benefits of your contributions in the community.
If you want to learn more about the benefits of sponsoring a child and why you should do it now, you can read this article and the testimonials of other sponsors. You can also read out it in our social media posts.
START NOW!
Would you join us to bring opportunities to a thousand children in Peru, the Dominican Republic and Venezuela?